About a month ago I decided it could not wait any longer, my 6 year old Nokia had to go and so I bought my first smartphone. Don't get me wrong, I loved my Nokia but it was getting on a bit and I was finding more & more need for access to things like email on the go.
So, I couldn't justify $900+ for an iPhone so I did some research, narrowed it down to Android, then to Samsung then the Galaxy Ace.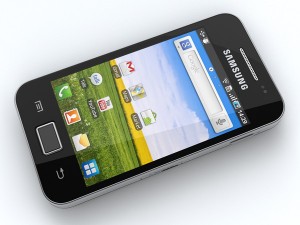 One stipulation was that it had to be unlocked and bought outright, not on a plan. So went to Dick Smiths at Mittagong and got it for about $250. 10mins in the car park and I had my old SIM installed, most contacts transferred and email addresses configured and had made my first call. Not bad eh! Once I got back to the office and on the WLAN I started downloading apps (free ones of course, I love free software) and tested the email and Internet access and off I went!
I did of course fall for the data trap and soon ran up a $60 bill for data alone so I now have a pre-paid data pack.
I now have my Dropbox, Sugarsync and Evernote apps installed and syncing. My email is working well and I even found a calendar app which syncs with my Google Calendar. I then found an app for my Windows PC which syncs my Outlook calendar with my Google calendar so I am always up to date with my appointments.
OK, so 1 month down the track what is the verdict?
Firstly I was extremely impressed with how intuitive everything was. OK, so I am a technician and have some idea but from opening the box (probably the most complicated part so far) to configuring emails and installing apps there has not really been a glitch. Sure, some apps freeze occasionally, some show some odd behaviour but nothing has actually gone wrong, or not worked, or been too hard to sort out. I especially love the bar at the top of the screen which you drag down to access features such as Bluetooth and GPS and which displays notifications. I have almost got the Home Screens sorted out as well.
One thing that does bother me is the memory or rather the lack of easy control over it. The Ace comes with 120MB (?) of "User Memory" and it is not easy to control this. All the preinstalled apps are in here and that doesn't leave much room. I replaced the 2GB SD card with a 16GB and make sure all the new apps go here, but to recover the User Memory you have to uninstall pre-installed apps and to do that as far as I know you have to "root" the phone and so far I am not game to do that! If anyone knows of an easy way to do this, please let me know!
OK, what else? Occasionally get frustrated with the call features but this is more down to my in-experience with the phone and slight lack of patience! I keep pressing the wrong buttons!
So what are the main reasons I love it? I now have almost continuous access to emails which in my job is important. I say almost continuous because it depends on signal and WLAN access. I have my updated calendars and contacts with me. I have access to all of my data via Dropbox and Sugarsync. I am now using Pulse News to keep up to date with news via various feeds (such as BBC, The Times, SMH, Macworld, our local papers, Dilbert, Android Central). I have even caught up on a number of Internet Marketing and Personal Development e-books reading them on the train, in the coffee shop, etc. Yes, the screen is a bit small for reading books, but the text is sharp & clear.
So I am very definitely more productive!
And what else? Well, the camera is fantastic as is the video, and the screen, though small is pretty damn good. It is a good size in my hands and feels secure (I now have a soft silicon case which makes the grip even more secure). Not too heavy and fits easily in my trouser pocket. So far battery life has not proved to be an issue and it charges quite quickly even in the car. Wireless, GPS & Bluetooth have been flawless. Even managed to figure out how to use it as a mobile AP for my Mac!
Free apps installed: Android Booster, Pulse, Wunderlist, InstaCam, Business Calendar, Out of Milk, Scan, Evernote, DropBox, Sugarsync, JustKeepWalking, Lookout security, Wifi Analyzer, WiFi Probe and Layar (check this last one out)!
Some of these apps are becoming critical to my business such as Business Calendar, Dropbox, Sugarsync & Wunderlist, others are a bit of an indulgence; Pulse (news reader), Out of Milk (shopping list), Layar. But all were free!
So what are your experiences with smartphones and in particular Samsung Android phones?